Save Up To 20% - 50% OFF
Business Class Airline Tickets!
Limited Time Offer: Book now and get a $1000 credit for your future travel*
*Conditions apply. Talk to your travel consultant for more details.
Fly La Première to Paris, and further, with Air France's famous First Class
Delta operates an enclosed Business Class suite on certain long-haul routes
Virgin Atlantic's Upper Class offers an exclusive experience across the Atlantic
Best-Selling
Business Class Flight Deals
Best-Selling Business Class Flight Deals
Travelling one way? Get up to 50% off retail prices!
Dallas to Rome
Round trip
---
Los Angeles to London
Round trip
---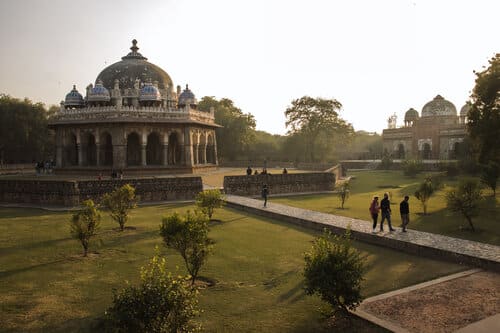 San Francisco to New Delhi
Round trip
---
New York to Hyderabad
Round trip
---
Chicago to Paris
Round trip
---
Boston to Frankfurt
Round trip
---
Miami to Barcelona
Round trip
---
Washington to Istanbul
Round trip
---
Best Business Class Deals
Want to experience a more luxurious, yet effortlessly affordable, way of traveling? Comfortable cabins, delicious dining and a more exclusive airport experience are all just a click away. Book cheap Business and First Class flight tickets with us and get ready to reach your final destination feeling relaxed, rested and ready to explore. 
Why pay full price for premium travel when you could pay less? Whether you are traveling to Europe, Asia or anywhere else in the world, we'll be able to find you an unbeatable deal on Business Class flights with up to 50% off. 
Discover discounted first class tickets with some of the world's top airlines, including Emirates, British Airways, Lufthansa, Qatar Airways, Cathay Pacific and many more. All feature ultra-deluxe amenities onboard, from lie-flat seats topped with plush linen to mouth-watering food service and unlimited hot and cold beverages. 
Like the idea of showering 30,000ft in the air? Some of the most premium cabin types even have their own private bathrooms stocked with high-end toiletries and fresh Egyptian cotton towels. 
Luxury Travel Perks
You won't just enjoy an outstanding experience in the air when you buy business class tickets through Elite Flyer. Skip the queues and glide quickly through your departure airport thanks to separate check-in areas and priority boarding options for First and Business Class passengers.
You'll also enjoy complimentary access to some seriously luxurious lounges where you can relax with a glass of champagne, catch up on business calls or simply enjoy a delicious bite to eat. Depending on your airline and lounge access, you might even be able to freshen up with a spa shower or settle down for a nap in a private sleep suite before your flight. 
Experts in Business & First Class Flights
Our team has many years of experience booking discounted luxury travel. Thanks to our unrivalled expertise, we can help find you the best prices – no matter if you're searching for last-minute deals or seats for some of the most popular routes. 
Constantly jetting off to London or Hong Kong on important business trips? Or maybe you want to make your next vacation a little bit special? Take the stress out of your travel experience by settling down in Business or First Class seats – all without paying anywhere near full price.